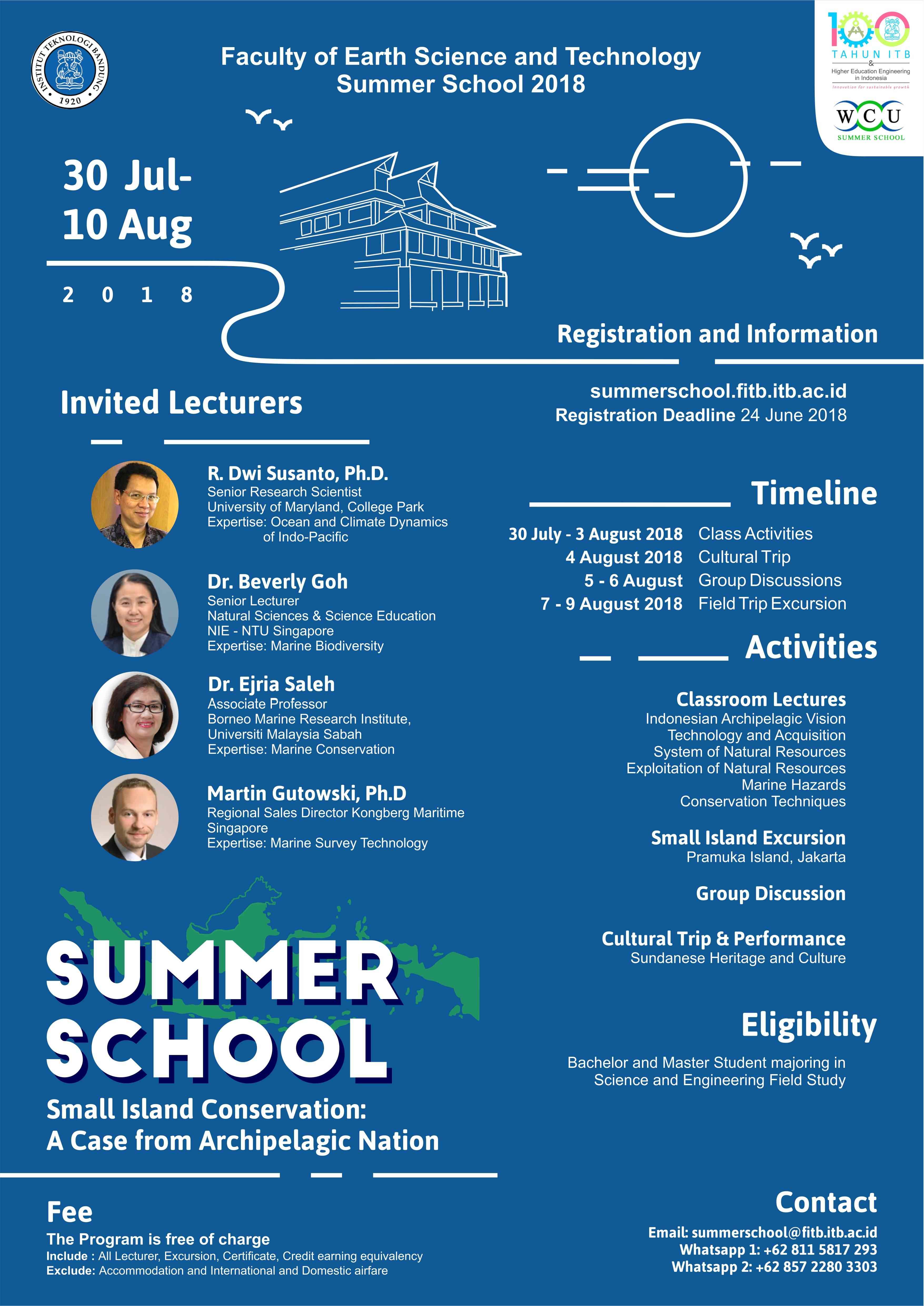 Faculty of Earth Science and technology, Institute Technology of Bandung would like to invite your Student in our Summer School Program 2018 entitle "Small Island Conservation: A Case from Archipelagic Nation" that to be held from 30 July to 10 August 2018
 Program Overview
The main topic of this summer school is sustainable management, conservation, and ecosystem restoration of small island which will be delivered by combining class and field activities. Class activities are held to deliver new insights and knowledge of conservation in Indonesia, especially in small islands. Meanwhile, field activities are meant to strengthen the knowledge of conservation in small islands which have been delivered in the class. Other than that, there are also additional activities, for instance, cultural experience activity to introduce Indonesian heritage, especially the Sundanese, to fellow foreigner participants.
How to Apply
The course fee is free, provides the following facilities:
 All class activity
Fieldwork Excursion
Cultural Activity
Certificate of participation
Seminar kit
The course fee excludes local and accommodation, international airfares, airport taxes, local transports and personal expenses during the stay.
For further information and application, please visit our website www.summerschool.fitb.itb.ac.id and ask on the email summerschool@fitb.itb.ac.id .
Deadline
The deadline for applications for the summer school is 24 June, 2018. Selected participant will be notified.
The working language of the summer school will be English; therefore, a sufficient understanding and ability to express oneself in this language is required.